Photo Album - Year 2005
Click picture for bigger picture!
Our transmitter rack looked like this 2005.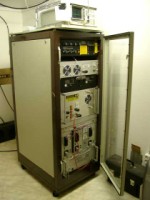 Behind the mic is dj Peeveli and the show is "Levyraato".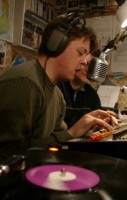 Our future promise, young radiomad dj Janne.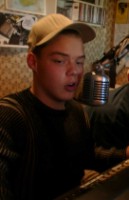 Our quest stars Jiri & Jari. And we put ground water pipe like antenna cable.
Rajaniemi holidaywillage, where we held FDXA's summermeeling. "Siekkis" -hall.
SDXL's summer meeting begins with lifting up the flag. SWR's dj's Lasol and Madman had that honour.
Brief wellcoming words with representatives of the meeting.
At the banquet was delivered some appreciations.
MW antenna basis. Photo: Rick Random.