Keskiaallot kuuluviin
Scandinavian Weekend Radion käyttämä keskiaaltotaajuus 1602kHz löytyy lähestulkoon jokaisesta vastaanottimesta. Taajuus löytyy AM alueen yläpäästä (Joissain radiossa AM merkitty kirjaimilla MW)
Koti-oloissa keskiaaltojen kuuluvuuteen vaikuttaa moni asia, ympäristö, auringon aktiivisuus, vuorokauden aika, muut samalla taajuudella toimivat asemat ja niin edelleen. Pahimmassa tapauksessa ympärillä olevat betoniseinät raudoituksineen tai muut vastaavat rakenteet saattavat estää kuuntelemisen täysin. Parhaaseen tulokseen normaalilla kotilaitteistolla päästään lisäämällä vastaanottimen perään mahdollisimman pitkä antennilanka, käytettävissä olevan tilan mukaan. Useimpien kotistereoiden takaa löytyy ulkoista AM-antennia varten liitäntä joka on merkitty kirjaimilla AM.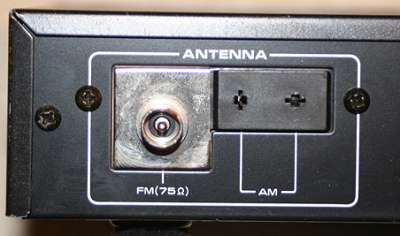 Osasta vastaanottimia löytyy alapuolisen kuvan kaltainen AM antenni, mutta osassa vastaanottimia antenni saattaa olla myös sauvamainen. Parhaan signaalin vastaanottamiseksi antennia kannattaa kokeilla käännellä ja mikäli antennin lähellä on stereolaitteiston muita johtoja, niitä kannattaa siirtää kauemmaksi antennista.
Tavallisessa kannettavassa CD-radiossa keskiaalto antenni on sisäänrakennettu ja tällaiseen radioon ulkoisen antennin kytkeminen on hieman hankalaa. Vastaanottoon vaikuttaa kuitenkin oleellisesti radio asento pöydällä. Kannettavien vastaanottimien sisäiset antennit ovat nimittäin suuntaavia. Lähetystä kuunneltaessa kannattaa siis hieman pyöritellä vastaanotinta optimaalisen asennon löytämiseksi. Kuuluvuutta saattaa oleellisesti parantaa myös vastaanottimen siirtäminen kauaksi muista sähkölaitteista tai lähelle ikkunaa.
Autoradiolla kuuluviin
Autoradio on monesti laadultaan varsin hyvä, auton tapauksessa kuuntelun tosin monesti pilaa auton sähköjärjestelmistä tulevat häiriöt tai huonosti toteutettu antenni. Edellä mainitusta syystä autoradiolla kuuntelua kannattaa ensiksi kokeilla auton ollessa sammuksissa. Mikäli autossa on teleskooppi tyyppinen jatkettava antenni, kannattaa varmistaa että antenni on pisimmässä mahdollisessa asennossa.
How to listen Medium Waves
Scandinavian Weekend Radio uses medium wave frequency 1602kHz can be found in almost every receiver. Frequency can be found in the area at the top of AM (AM radio, some marked with the letters MW)
In home conditions, the average medium wave audibility affects many things, the environment, solar activity, time of day, the others at the same time at the same frequency, and so on. In the worst case, around the reinforcement of concrete walls, or other similar structures may prevent listening fully. The best result in a normal home equipment achieved by increasing the receiver as possible after a long wire antenna, the space available. For most home stereo system belies the external AM antenna connector which is marked with the letters AM
Some of the receivers can be found underneath the picture similar to AM antenna, but part of the receiver antenna may also be a rod-shaped. For best signal reception the antenna
should try to turn, and if the antenna is close to the stereo system of other lines, they should be moved further away from the antenna.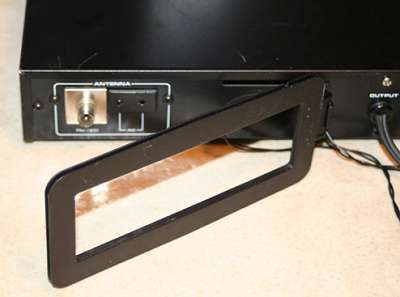 An ordinary portable CD-radio, medium wave antenna has a built-in and to such an external antenna to the radio connection is a little tricky. However, significantly affect the reception of the radio position on the table. Portable receivers, namely the internal antennas are directional. The consignment must be worth listening to just twiddle the receiver for optimal posture. Coverage may also significantly improve the receiver to move far away from other electrical devices on or near a window.
How to tune Car Radio
Car Radio quality is often quite good, the car listening to the case, however often ruin the car's electrical systems are malfunctioning or poorly implemented in the antenna. The
above-mentioned reason, the car radio worth listening to the first experiment when the car is off. If the car has a telescopic antenna type to continue, you should make sure that the antenna is in its longest position.