Home
Administration
Archive
Articles
Dj's
Forum
Gallery
History
Lettebox
Mediakortti
News
Reports
Schedule
Shop
Site Map
Sounds
SWR's FAQ
SWRtech
SWR-TV




Last updated
14.02.2017 09:27

SWR ON AINOA SUOMALAINEN YKSITYINEN RADIOASEMA LYHYT- JA KESKIPITKILLÄ AALLOILLA!
Scandinavian Weekend Radion (SWR) lähetyspaikka sijaitsee Virtain kaupungissa, Ylä-Pirkanmaalla, Liedenpohjan kylässä. Asemamme on äänessä pääosin joka kuukauden ensimmäisenä lauantaina 24 tuntia lyhyillä aalloilla, keskipitkillä aalloilla ja ULA:lla alkaen 00:01 paikallista aikaa.
Asema tarjoaa vaihtoehtoisesta radiotoiminnasta kiinnostuneille mahdollisuuden osallistua yksityiseen radiotoimintaan. Asema on vapaa soittolistoista ja se edistää radioharrastusta.
SWR IS ONLY FINNISH PRIVATE RADIO STATION IN A SHORT- AND MEDIUMWAVES!
Scandinavian Weekend Radio (SWR) transmitter site is located in the Virrat city, Upper Tampere Region, Liedenpohja village. Our station broadcasts mainly on the first Saturday of every month for 24 hours of short waves, medium waves and FM starting 00:01 local time, UTC +2h (Summer +3h)
The station offers an alternative for radio operations who are interested the opportunity to participate in private radio. The station is free of playlists, and it contributes to the radio hobby.
Broadcasts can be heard live only on radio waves, not web stream. Try podcasts: More>>>
PLANNED NEXT BROADCASTS/VUODEN 2017 SUUNNITELLUT LÄHETYSPÄIVÄT:

4.3.2017 klo 00-24
1.4.2017 klo 00-24
3.6.2017 klo 00-24
1.7.2017 klo 00-24
WHAT'S NEW?
---
PROGRAMMES
FSN-Feature Story News is broadcasted in every months broadcast three times a day: 07, 12 and 16 UTC. SWR is always up to date.
Mediamonitori.fi:n Mediauutisia kello 10 ja 14.30. Mediamonitori.fi on mediaan liittyviä uutisia ja tietosivuja tarjoava harrastuspohjalta ylläpidetty epäkaupallinen verkkosivusto.
JóJ Sound Show it is socially difficult to listen to. But music is a class of its own. Save The World!
Soul sport och osv. med Heppu Hyypiö. Programmet är på svenska, bland annat en hel del soul musik, lite sport och andra intressanta fakta.
---
PIC OF THE MONTH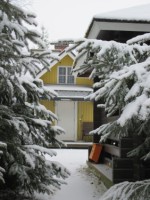 Gallery>>
---